UCF Classrooms Ready For Social Distancing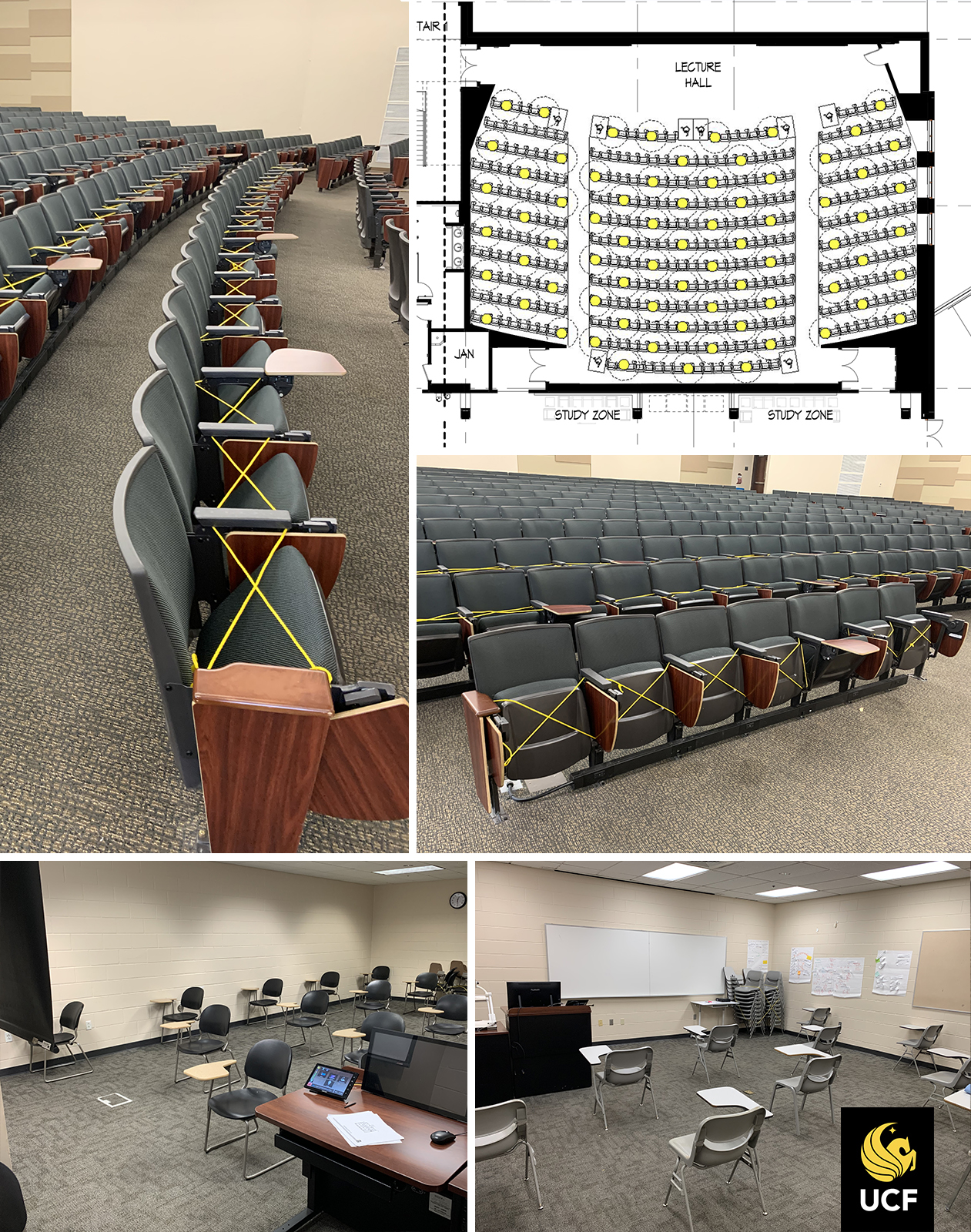 UCF Facilities Planning and Construction (FP&C) is proud to lead the effort at UCF to finalize our classroom capacities using 6′ social distancing guidelines. While this requirement reduces class occupancy, it will prioritize the safety of our students and faculty. A big thanks to Little Architects for helping us with these efforts.
Facilities and Safety (F&S) is also leading the installation of many other safety improvements such as UV lamps in our air handlers, installing touch-less devices like door openers, increasing sanitization frequency at touch-point areas, and installing over 1/4 mile of plexiglass shields across campus. See below as well for recent news articles on our efforts. When face to face instruction resumes, we will be ready!
WESH2 News: https://lnkd.in/gXyCS7W
Orlando Sentinel: https://lnkd.in/gjspE5U
Fox 35 News: https://lnkd.in/gskAvGs