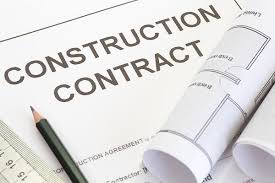 Office of Contracts and Real Estate Management
The Office of Contracts and Real Estate Management (OCREM), created in April 2012, provides oversight for construction and facilities service contracts, and tracks the University's real property. The primary objective of the office is to reduce operating costs, and ensure contracts and real estate transactions make good business sense.
OCREM reviews construction contracts, Facilities services contracts, leases and real estate documents for clarity, consistency and adherence to Federal, State and Local laws and statutes, and UCF regulations. The contracts are examined to ensure that UCF obtains the best value, best performance, and best cost.
The acquisition, disposal, and leasing of University real estate is coordinated through OCREM. As the University has grown, space on campus has become limited, and space requirements for Colleges and departments are not always met. Subsequently, many Colleges and departments have sought to lease space off campus.
OCREM works closely with Space Administration (SA) to determine if requests to lease space off campus are warranted, and works closely with General Counsel to ensure that all lease agreements are in compliance with all applicable rules and regulations, and in the best interest of the university.
It is important to note that all University real estate (including land, buildings, air rights, water rights, timber rights, and mineral rights) is owned by either the State of Florida or the UCF Foundation, and not the academic, research, or administrative unit that is assigned, occupies, or otherwise uses the space.
Contact
Shelley King
Sr. Manager, Contracts and Real Estate
Phone: 407-823-1830
Email: Shelley.King@ucf.edu